FREE PAYE, SSNIT CALCULATOR OFFLINE
This software has been made very simple for use by all. Are you an accountant or an individual worker who is interested in knowing whether  your employer is deducting the right amount of PAYE, ie Tax from your salaries, then download it and give it a try.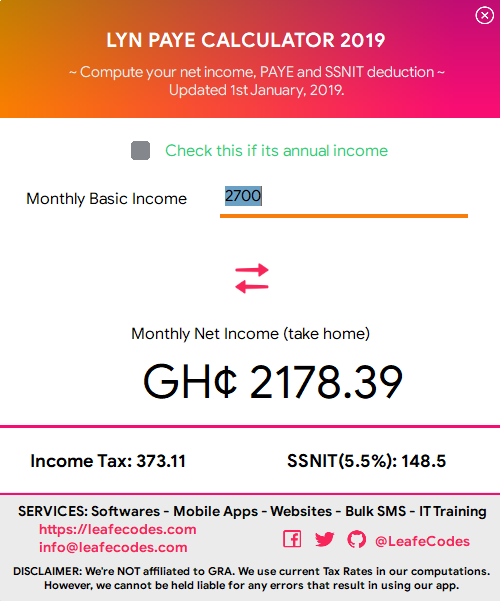 This tool uses the latest Tax Schedule amengments.
It also has a nice User interface for easy operations
It calculates both Monthly and yearly salaries
It calculastes the SSNIT components for you as well